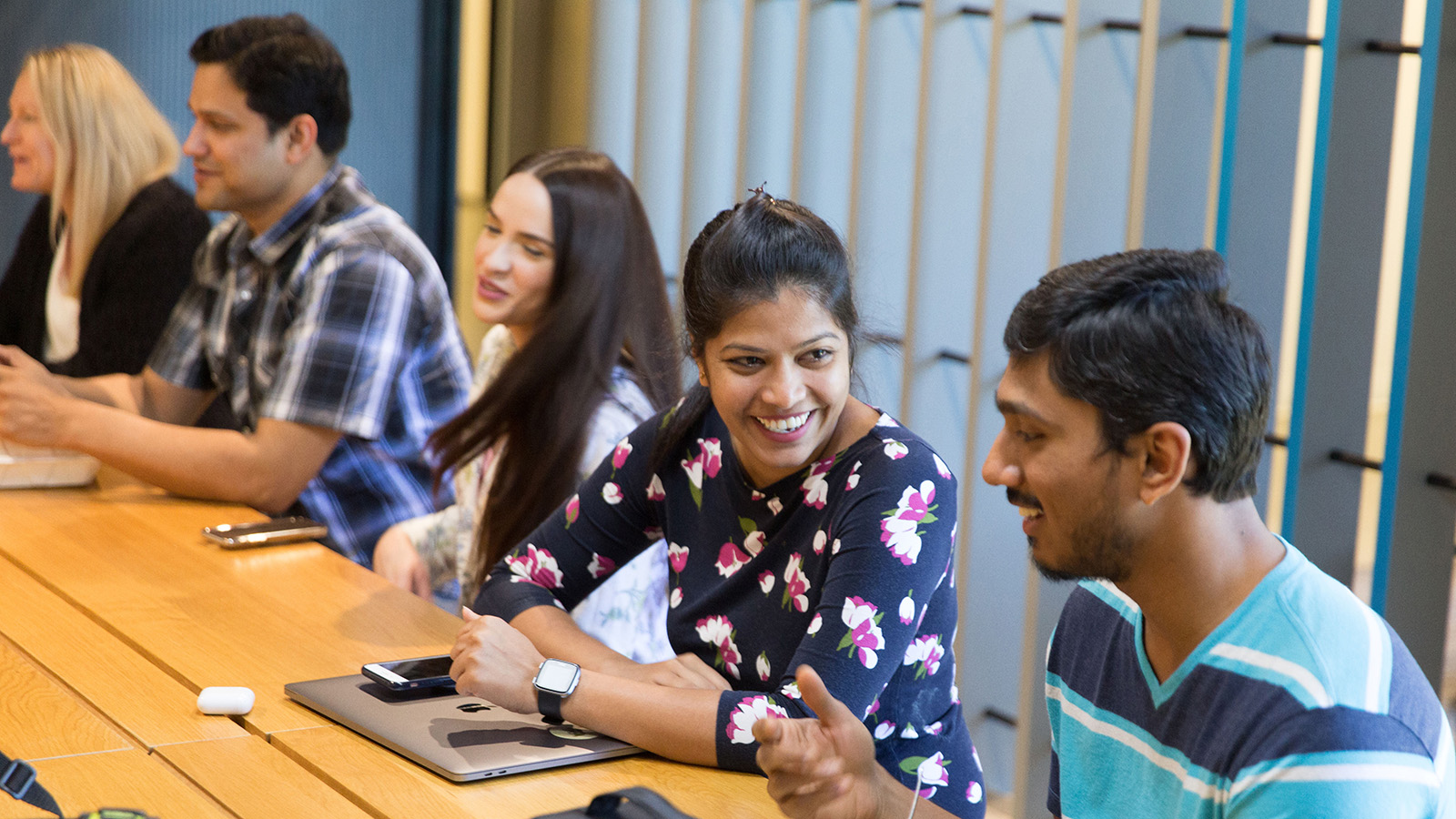 A Culture of Innovation
Innovation can be driven by one technologist with an idea—or?a team?that?decides to tackle a new challenge. At eBay,?we?drive?innovation through a strong dedication to our culture.?We work on some of the world's most complex, highly-scalable systems—connecting buyers, sellers?and developers.?Our work has purpose, and we're very passionate about it.
Careers

Opportunities at eBay

Just as our engineers and developers create opportunities for people around the world, there are very meaningful opportunities for them at eBay. In cutting-edge fields ranging from data science to machine learning, eBay is a technology leader, and you can expand your expertise by working with our talented inventors.

Viewing Engineering, press tab to view sub-categories or press escape to close menu.
Software Development
It's all about the code. High quality, efficient, elegant code that fuels the commerce revolution. Help create the infrastructure and applications that unlock more economic opportunity for millions of people every day. This is your chance to take on some of the most complex technical problems in service of making a tangible impact around the globe.?Learn more about?Engineering Careers.
Latest Jobs
Software Architecture
Architects build the future.?You're a technologist with a passion to design systems and long-term software roadmaps for new and valuable technology programs. These drive value for our customers, our company and communities around the world.?Here, you can architect the foundation that is transforming commerce.?Learn more about?Engineering Careers.
Latest Jobs
Software QA
It's not right until you say so. Our Quality Engineers ensure that new releases work as expected for our customers, every time. Create end-to-end test plans and then execute them to validate that our solutions have met or exceeded all requirements and business objectives. You are the ultimate gatekeeper of the customer experience.?Learn more about?Engineering Careers.
Latest Jobs
Technical Product Management
We can't get there without a map. You will help define the strategy and vision for our technical solutions—building multi-generational product plans and roadmaps for an evolving and complex global product portfolio. Work with product and development teams to identify new ways to deliver exceptional experiences for consumers and merchants.?Learn more about?Engineering Careers.
Latest Jobs
Projects

Featured Projects
Technology

Under The Hood
Top Tech Stats
1.4 billion live listings

700 petabyte data footprint

1.2 trillion data queries per day

6,000 automated infrastructure changes per day

60 Kubernetes production clusters managing 160,000 application pods across 30,000 servers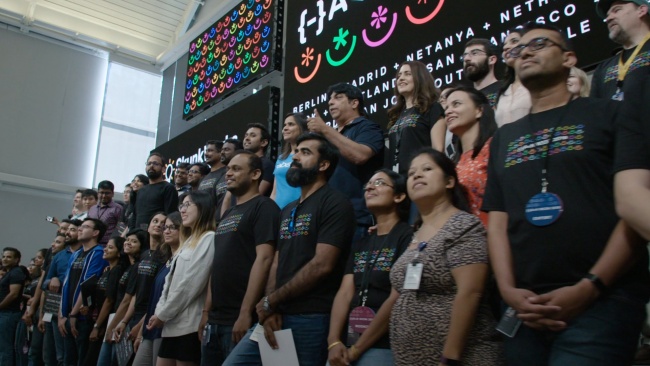 eBay Innovation Program
The Innovation Program at eBay is an incubator for groundbreaking concepts and features. By cultivating fresh ideas and pushing the boundaries, the program instills in its participants that anyone can shape the future of eBay with a project they believe in. Watch the documentary series to get an inside look at how new features are made at eBay.
Recent Innovations
By combining pictures and words, this visual shopping experience empowers our customers to explore eBay and discover items that they may not have known how to describe.
eBay is enabling sellers to better manage their business by securely granting access to employees to create drafts, edit and launch listings on their behalf.
eBay built and open-sourced a hands-free app to make online shopping easier for people with motor impairments.
eBay's using barcode recognition technology that identifies the UPC code and maps the same product you're holding in your hand to a match in our catalog.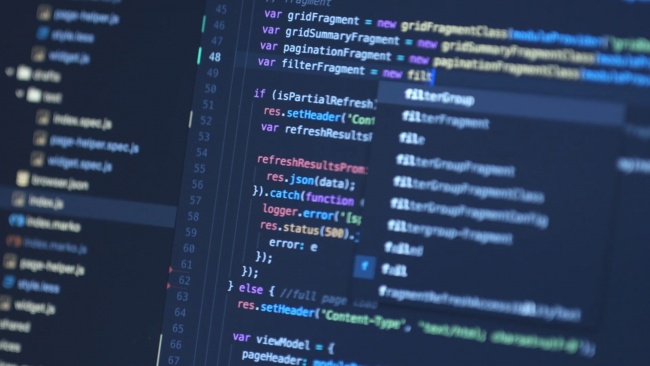 Engineering With Purpose
To build great products, you need great people. eBay is uniquely positioned to leverage technology to connect the world through commerce. Our engineering teams are at the forefront of this evolving, dynamic marketplace, with the goal to connect buyers, sellers, and developers around the world. See what it's like to be an engineer at eBay.
Employee Spotlights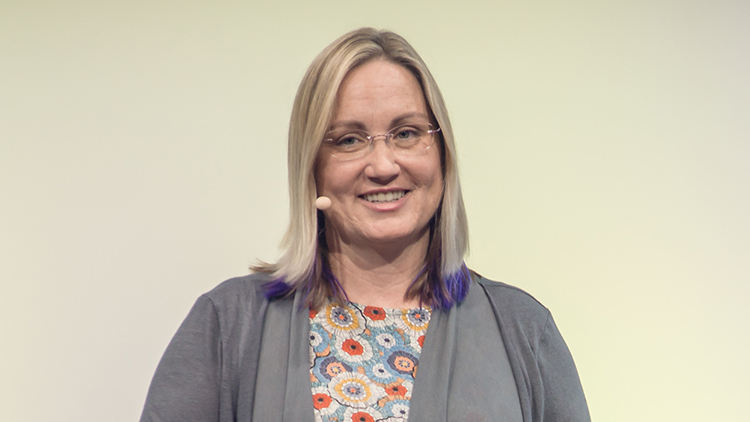 As an LGBT employee at eBay, I'm free to be my authentic self at work. This makes me happier and more productive.
Gail Frederick
VP, Developer Ecosystem and Mobile, GM of eBay Portland
As an LGBT employee at eBay, I'm free to be my authentic self at work. This makes me happier and more productive.
Gail Frederick's expertise includes two decades of software development and architecture leadership inside venture-backed startups and Fortune 500s. As eBay's mobile technology leader, Gail and her mobile architects obsess about reliability and performance of eBay apps across their global user base. As the leader of the eBay Developers Program, Gail is hyper-focused on making eBay integration easier for third-party developers. She delivered and continues to expand a new generation of buying and selling APIs that enable smoother, more seamless buying and selling experiences for consumers and businesses.?
Gail holds bachelor and master's degrees in Computer Science from The University of Michigan and The University of Washington, respectively. When not at work, Gail is a mother to school-age twins and calls Portland, Oregon home. She is an avid hiker and kayaker, especially around the lakes and rivers of rural central Oregon.
Favorite eBay experience:
Gail's family refers to her as "the queen of small packages" because she's always buying yarn and craft supplies on eBay to fuel her knitting and sewing hobbies. She is also an active consumer seller on eBay and hopes to achieve Top-Rated Seller status in 2019.
?
Robinson Piramuthu
Chief Scientist for Computer Vision
As Chief Scientist for Computer Vision, Robinson drives eBay's computer vision science strategy. With over 20 years of experience in computer vision, his expertise includes large scale visual search, coarse and fine-grained visual recognition, object detection, computer vision for fashion, 3D cues from 2D images, figure-ground segmentation and deep learning for vision, among other topics.
Robinson holds a PhD in Electrical Engineering and Computer Science from the University of Michigan in 2000 specializing in information theory and statistical image processing. He also holds a MS in control theory from the University of Florida, specializing in robust and nonlinear control systems.
Favorite eBay Experience:
"Great memories from 2011, as a very small team who joined eBay around the same time, when we created visual search for clothing items in about 3 months from scratch and also the first KDD publication to go with it."
Bradford Shellhammer
VP, Buyer Experience, GM of eBay New York
As Vice President of Buyer Experience at eBay, Bradford is a leading product visionary in the company. He and his teams define the direction, design, and build of eBay's Discovery, Growth and Engagement experiences including: homepages, browse pages, global header and navigation, content, Interests, My eBay, verticalized category experiences, guest experiences, couponing and referral programs, Watch List and saving searches, sellers, and collections. He also sets the vision of eBay's personalized shopping algorithms and products, and the company's mobile strategy, while providing creative direction of visual design and curation.
As GM of eBay New York, Bradford leads one of eBay's most important offices, which houses advertising, personalization, design and curation teams. Prior to eBay he was one of Fast Company's '100 Most Creative People in Business' and was coined the 'King of Quirk' by Forbes Magazine and the 'Eames of E-Commerce' by Wired. He was also the founder of Fab.com, Bezar, and Queerty, was Chief Design Officer at Backcountry.com, and has won three Webby Awards. In his spare time, you can find Bradford singing in a rock band.
Favorite eBay Experience:
"Saved Search. I am always on the lookout for vintage posters, fashion collections that sold out in stores, collectible sneakers, and vintage fashion and furniture. I have over fifty saved searches, ranging from "Prada nylon suit" to "swiss style poster." Every day I get emails for all the new arrivals that hit eBay's shelves within my saved searches. It's like having a personal shopper pulling what you care about most from the billion+ listings on eBay. It's addictive."
Latest News

What We're Up To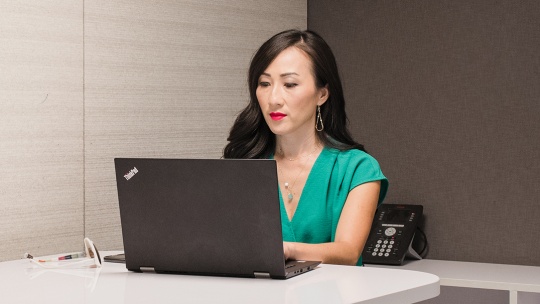 Stay Connected

Building Your Network

Have you ever worked with OpenStack at world-class scale? Have you leveraged Hadoop or other Big Data tools at world-class scale? At eBay, you can expand your network and uncover new opportunities by working with the smartest tools and smart people. You'll make a difference for others, and your experience will make a positive difference for you.

Follow us: